Saskatoon's Best
Collision Repair
Parr Auto Body is proud to be an "Elite SGI Accredited Repair Facility", the highest ranking our insurance company gives.
In 2016 Parr Auto Body attained status with Honda Canada, becoming recognized as a Profirst Collision Repair Facility.
We've joined Certified Collision Care Canada which recognizes us as a business that has taken necessary steps to properly and safely repair current and future vehicles based on manufacturer's specifications.
First we run your vehicle through:
The Parr Strip
Wait, what? The Parr Strip? Yep, we lift up your skirt, your vehicle's skirt that is!
We go over every inch of your vehicle's body to make sure we don't miss a single thing with a physical dismantle and discovery, we often call this meticulous disassembly.

We identify parts and and labour required for repairs.
Photo documentation of the damage is done as well.
The Parr Prescription
Our expert team will take the time to build out a repair plan for your vehicle including:
Pricing out of parts and labour.

Getting insurance approval on repair as required.
P

roviding you with a timeline or ETA on parts.

Booking your vehicle in for repair.
Then comes the Parr Repair Process:
The Body Shop
Our technicians coordinate with each other to ensure they have all necessary parts for your vehicle.

Repairs start here and include panel replacement and possible light frame pulling.
The Refinish Shop
Once your vehicle is finished in the body shop, it moves to prep and paint.

We've already got your paint colour chosen and most often, the paint mixed. But there's a few steps ahead of spraying on colour!

We carefully prep your vehicle, then clean it, mask it and get it ready for our techs to spray the PPG Envirobase colour.

Base coat is finished off with PPG Envirobase Clear Coat.
Assembly
This is where we put your vehicle all back together again.

The length of time in assembly depends on how much of the vehicle was taken apart during the repair process.

At this point, we may send your vehicle out for any suspension/mechanical repairs; for example, a wheel alignment if required.
And finally…
Completion 
Your vehicle goes through our outgoing detail process.

We do a thorough inspection ensuring that all items in the Parr Prescription are completed.

We call you when the keys cross our front desk and it's ready for pick up!
FAQ
Training and Technology
Parr Auto Body is an I-CAR Gold Class Certified shop with Platinum trained technicians – our technicians are recognized through our industry's main training facility which is dedicated to information, knowledge and skills in continuous learning in the collision repair industry.
Parr Auto Body is currently in the audit process with Verifacts Auto to update our ProFirst recognition (Honda and Acura)
We've joined Certified Collision Care, which recognizes us a business that has achieved training, tooling and equipment to safely repair your vehicle and future vehicles based on the OEM requirements.Most specifically through Certified Collision care, we are certified with FCA (Chrysler, Jeep, Dodge Ram, Fiat), KIA Canada and Nissan Canada.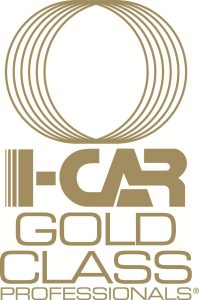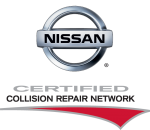 ---
Customer Reviews
"Parr Auto body exceeded my expectations. The front end staff was fun, friendly, courteous and professional. I was kept up to date on the repair progress by email and pictures. The work was done in a timely fashion and the result was an excellent job. The detailing was great and a nice touch. I would definitely recommend Parr Auto body to anyone. It was a great experience."
– Doug Hopkins
"My parents recommended that I visit Parr Auto Body and am I ever glad I did! Not only did they remember us by name, I was also greeted with a smile, parts arrived quickly and I was booked in immediately! Friendly sincere atmosphere, as they did a fantastic job on my SUV! I won't hesitate to recommend them to anyone and I am definitely a customer for life! Thank you guys so much, you really did go above and beyond!!!!!"
– Tara Knoblauch
When your vehicle is ready for pick up, we guarantee it will be clean. We're talking dig out the Cheerios from the cracks in the back seats, clean. French fries removed from between the seats clean….….even cleaned out the cup holders clean!!